You deserve to be treated the best way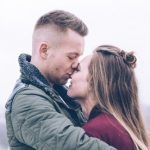 Public Group
active 1 year, 5 months ago
Women dating out there, know this, you are precious and you deserve to be treated the right way. Far too many times women devalue themselves simply because they feel that what they are getting is enough and they do not deserve any better. There can be nothing more wrong than this. Every human being deserve to be treated with love and respect and you are no different than others.
You deserve a partner who will fear losing you
You are special and important, and your partner needs to feel that way. If the thought of losing you does not bother your partner, this relationship needs serious thought. We human beings are inherently possessive about the things we hold dear. While this does not mean that your partner will be doubting you and your loyalty, he should also not be too casual about you.
You deserve to be loved and respected
I always say, love and respect goes hand in hand. If a person truly loves someone, he/she will respect the person as well. This goes for relationships as well. Your partner must love you the right way and be respectful towards you. You deserve that.
You deserve a person who will accept you every single time
No matter how you are and what condition you are, you need a partner who will accept you every time. If your partner accepts you when you are at your best while does not show much interest when you are down, this isn't the person you want in your life. Your partner should be by your side through the thick and thin and this is how a perfect relationship should be.
You deserve a partner who is supportive and proud of you
Your partner is there for your life. If this person won't support your dreams and aspirations, then it is best to find the one who does. You deserve to be with someone who will support you as you strive to achieve your dreams and goals in life and will be proud of you at all times. He should not feel threatened by your success or your personality. The right partner should treat you as equal.
You deserve the one who will feel lucky to have you
You are a special soul and believe in that. Your partner should be lucky to have you. You deserve this and nothing less. You deserve to be made to feel special. Your partner should be grateful to have you in his life. That is true love.
If your partner does not make you feel all the above, and instead pulls you down, then, no matter how much you love him, this is a toxic relationship and you need to end it before it destroys you. The right person is out there and things will get better.